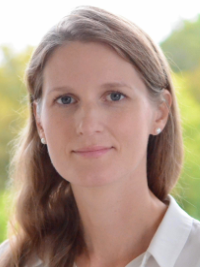 Madelène Isaksson
I have a M.Sc.Eng. in Biotechnology from Lund University, Sweden. Since finishing my studies, I have been working in the Life Science industry for several years, mostly in Germany. In my latest position as site engineer, I was responsible for the technical management of equipment and infrastructure at an R&D and Production site for biological crop protection at Bayer, Germany.
Within CODOBIO, my research will focus on the downstream process of monoclonal antibodies (mAbs), which can be used in the treatment of e.g. cancer and autoimmune diseases. mAbs are large and complex proteins that can be produced in biological systems such as bacteria or mammalian cells. The market growth of therapeutic mAbs is predicted to continue and sales close to $250 million USD are expected by 2020 [1]. Monoclonal antibodies are however amongst the most expensive drugs and production cost will be one critical success factor for the next generation of mAb therapeutics [2]. A large portion of production costs comes from the purification process, which is typically achieved through several unit operations run in batch mode, involving e.g. filtration and 2-3 chromatography steps [3].
The objective of my project is to design an integrated and continuous platform for small scale purification of mAbs. In an integrated process all equipment units are physically connected. Moreover, a continuous process has a continuous input and output with limited or no holdup volumes between steps [4]. This continuous process has several advantages compared to the batch setup: streamlined process flow, steady-state operation, increased volumetric productivity and reduced equipment size. Developing a downstream process with these properties could lead to a significant reduction in production costs, which could increase the availability of antibody-therapeutics.
Chromatography is inherently a batch operation, the integration of the mAb purification process into a continuous platform produces several questions: How can we connect and run several unit operations continuously? What are the constraints and opportunities? Which control strategies may be applied to reach intended yield and quality with optimized productivity? Can this process become "smarter" by using automation and real-time control and will it be able to "take decisions" and regulate itself? These are some of the questions that I look forward to exploring further.
References
1. Levine, H., Cooney, B. The Development of Therapeutic Monoclonal Antibodies Products. Bioprocess Technology Consultants, Inc.2. Farid, S. Economic Drivers and Trade-Offs in Antibody Purification Processes. Biopharm International Vol. 1 (2009): 1-7.
3. Girard, V., Hilbold, N., Ng, C., Pegon, L., Chahim, W., Rousset, F., Monchois, V. Large Scale monoclonal antibody purification by continuous chromatography, from process design to scale-up. Journal of Biotechnology 213 (2015): 65-73.
4. Konstantinov, Konstantin B. and Charles L. Cooney. White paper on continuous bioprocessing. May 20–21, 2014 continuous manufacturing symposium. Journal of Pharmaceutical Sciences 104.3 (2015): 813-820.