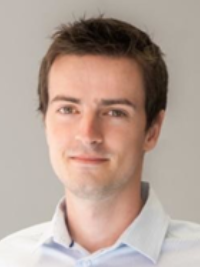 Loïc Ronin
After studying pharmaceutical sciences and process engineering in France (Université de Lorraine – Faculté de Pharmacie – ENSIC), Loïc worked as a Junior Research Associate in the pharmaceutical industry for two years (October 2017 – September 2019) in Belgium (Baxter R&D centre, Advanced Manufacturing Engineering group). After this work experience, Loïc joined the team of Professor Moscatelli in the framework of a Marie Curie project called CODOBIO in October 2019 and works on the continuous production of biopolymers.
Loïc likes running, playing soccer and reading contemporary books.
Loïc's areas of Research and Expertise are pharmaceutical sciences, process engineering, continuous production and automation.