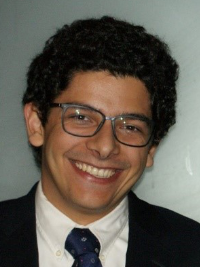 João Medeiros Garcia Alcântara
João Alcântara was born in Lisbon, Portugal in 1995. After his graduation from high school in 2013, he started an Integrated Masters in Biological Engineering at Instituto Superior Técnico in Lisbon. During his degree he led the student's association of Biological Engineering and did an internship at a consultancy, BearingPoint. He carried out his Master's Thesis at ETH Zürich, Switzerland, under the supervision of Prof. Morbidelli, where he worked on machine learning based optimization of bioprocesses for the production of therapeutic proteins. From May 2019 he is a PhD at Politecnico di Milano, under the supervision of Prof. Moscatelli and an ESR in the Marie-Curie CODOBIO ITN H2020 Project.
His main research interests are in integrated continuous biomanufacturing, process analytical technology, bioprocess development and mathematical modelling. His current PhD project focuses on the development of a continuous downstream process for the production of biopolymers, specifically polyhydroxyalkanoates (PHA), with the inclusion of PAT tools.